Your Mission: Build Conference Rooms Without Getting Fired
MAY 24, 2016 BY PRISCILLA BAROLO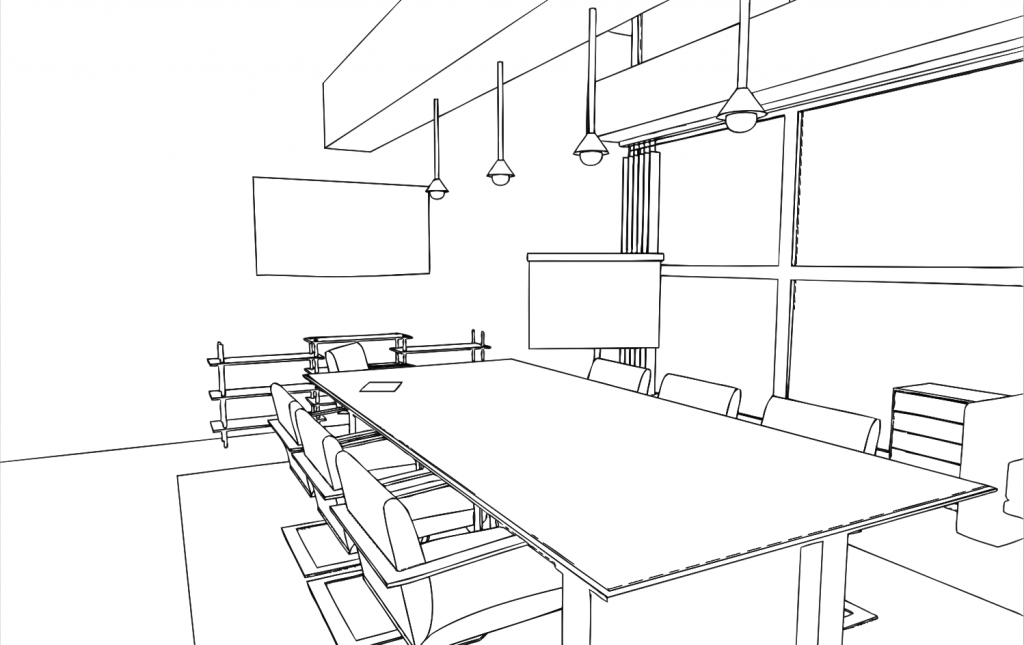 Goodbye Offices
If you've been to a Silicon Valley company in the past few years, you've probably noticed one thing: private offices have disappeared, even for many executives, replaced by open configurations of sitting and standing desks. There is a hard reality behind the reconfigurations: real estate costs have risen, leading to a significant drop over the past 15 years in the square footage dedicated to each employee.
Hello Conference Rooms
At the same time, there is increased demand for video and web conferencing due to collaborative work practices and an increasingly remote workforce. Conducting a video conference in an open plan workspace is disruptive to your colleagues. Thus, private rooms become necessary for collaborative teams in open plan offices.
Unsurprisingly, there has been an explosive growth in private collaboration spaces. Fifty-percent (50%) of companies have redesigned office space for more conference rooms. Of these conferencing spaces, there is a particular growth in huddle rooms – small, private collaboration rooms designed for a couple of employees to "huddle together" in a working meeting.
The Naked Conference Room
Many of these huddle rooms are outfitted simply with a speakerphone and a couple pieces of furniture. They're practically naked technology-wise. However, there is an increasing expectation among today's workers that collaboration spaces should be outfitted with more of the technology they use to work. As video conferencing usage continues to grow in the enterprise, it becomes an expected technology in any collaboration room.
Toss Out Your Old Playbook…
If you're in IT or AV, you probably know how to build a legacy video conference room. Call your AV integrator, and a couple hundred thousand dollars and a few months or weeks later, you're up and running (even if the room sits empty…more on that soon). This playbook isn't going to work for your future huddle and conference rooms for two reasons:
First, we're talking about a lot of rooms here, not just one boardroom. Outfitting a conference room with video technology can cost as much as $100,000. You can't spend tens or hundreds of thousands of dollars on each huddle room. Your finance team will have a collective heart attack.
Second, these conference rooms have been failures. They're just too difficult and inflexible. Case in point: starting a meeting is a pain, with an average of 10 to 12 minutes spent getting a meeting going in the typical conference room setup. Late start times are cited as a key reason that meetings are perceived to fail to deliver value. And in this case, perception is reality. Your conference rooms are costing executives nearly three hours a week in lost time and productivity.
Your legacy conference room systems were a waste of money and time. To compound that mistake in dozens or hundreds of new huddle and conference rooms would be (or should be) a fireable offense for any IT professional.

…And Get a New One
So let's look at the technology you actually should invest in for these huddle and conference rooms. Your collaboration technology should:
Start with one touch. No, really: it should not require more than one touch of your finger to the controller to start a meeting when you walk into the conference room
Offer video and audio conferencing
Support wireless content sharing (no dongles, cords, or cables needed)
Be cloud-based and run on off-the-shelf hardware for greater flexibility and affordability
Run ad hoc and scheduled meetings with integrations into your calendaring systems
Connect seamlessly with mobile, desktop, and other conference rooms
Work with the tools your LOB already loves like Slack, Salesforce, and Skype for Business
Allow you to outfit each room for less than $2,000
These requirements should apply to all your collaboration spaces, from your massive training rooms down to your huddle rooms. If you're not meeting these standards, you need to take a hard look at the tools you're providing your employees. Zoom is happy to help – a product specialist is standing by to give you a live on-on-one demo of Zoom Rooms!